As a child at family gatherings, Mark remembers always checking the cake pan to see if his favorite cake were inside. Mark enthusiastically says, "My Grandmother's triple chocolate cake was worth the effort to clean my dinner plate no matter how many vegetables were served". Sharing this sweet indulgence has become a family tradition for the Rosenfields – Mark, Sharon,
Hannah (16) and Hayley (14). Together they have baked as many as eighty cakes to give to friends, co-workers, teachers, and neighbors during the holidays. Each year they enjoy delivering these cakes to see the joy it brings. There's now an additional reason for the Rosenfields to offer these cakes over the next several months.
Hannah and Hayley have the opportunity visit France this summer to play soccer and watch the Women's World Cup Final. As part of this experience they want to contribute towards the costs of their trip. To earn money, Hannah and Hayley will bake the delicious triple chocolate cake for interested customers. The cakes make great gifts or items to bring to a neighborhood dinner.
Soccer is a big part of the Rosenfield family. Mark and Sharon both played through high school and Sharon also played her freshman year in college. Hannah and Hayley have been playing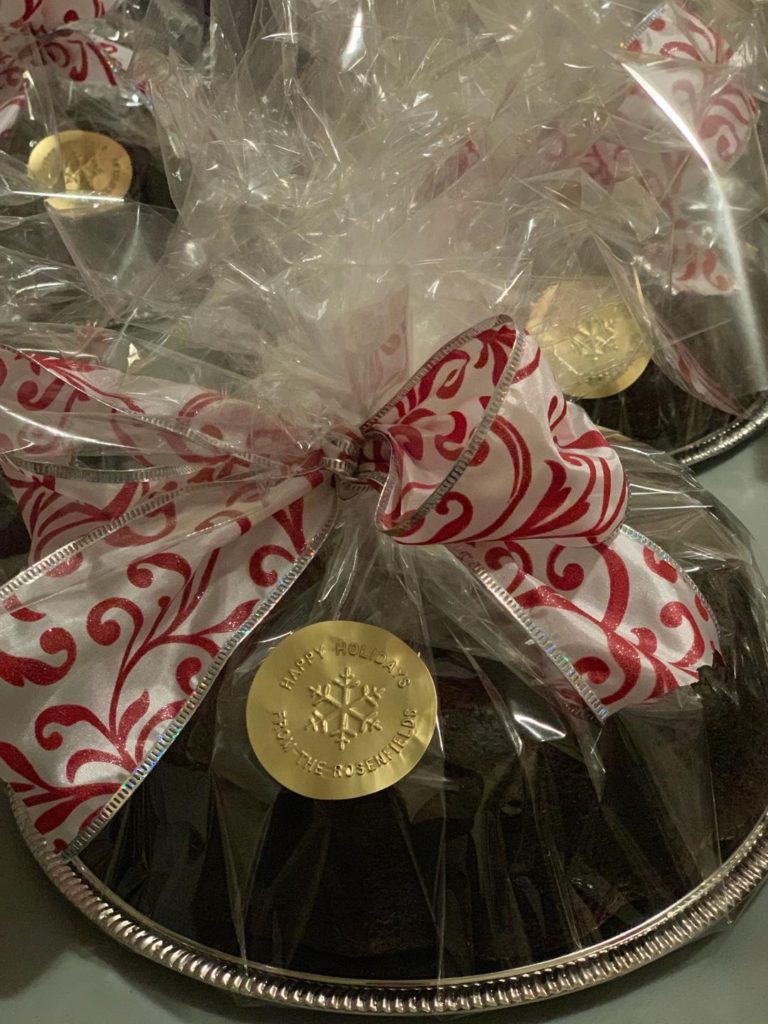 since they were three years old with Mark coaching many of those years until they started with travel clubs. Hannah and Hayley watch on television as many of the United States Women's National Team ("USWNT") and women's professional soccer games as they can and have
attended games in Jacksonville, FL and Orlando, FL. The USWNT has dominated international soccer and they are the defending World Cup champions from 2015. Like the Olympics, the World Cup is played every four years and is the most prestigious soccer tournament for
countries around the world. As soccer enthusiasts, Hannah and Hayley explained, "This is an amazing opportunity for us to travel internationally, play and train with teammates in France
with French youth soccer teams, and attend the World Cup final – hopefully watching the USWNT win their 4 th World Cup".
Interested sweet eaters who want to support Hannah and Hayley by ordering cakes can contact them through email: 3cc4soccer@gmail.com. The suggested price is $30 and of course the girls are happy to accept additional tips/donations if you think they have earned it!