In 2007, Richard Stravitz decided to open the Stravitz Art Gallery on Laskin Road in Virginia Beach, VA so he could showcase his talent while helping to support local artists here in the Hampton Roads area do the same. His studio is downstairs in the gallery so you can see the Master Sculptor at work. As often said by many, this Gallery brings a "So Ho" feel to the Virginia Beach Oceanfront area with its high ceilings and chrome industrial piping.
On Saturday March 23rd the Stravitz Fine Art Gallery hosted Resurfacing: The Art of John Alan Stock.
John Alan Stock is an American artist, currently residing in Virginia. He graduated with a Bachelors of Architecture from The Ohio State University with minor study in Fine Arts. Given his career in urban planning and architecture, he has tended to engage galleries in the eastern and midwest U.S. His art has traveled in cultural exchange programs, been shown on multiple continents and has continued to be contemporary in theme and presentation. He favors painting and mixed media as his primary means of communication; however, he has always considered drawing as basic to all of his art.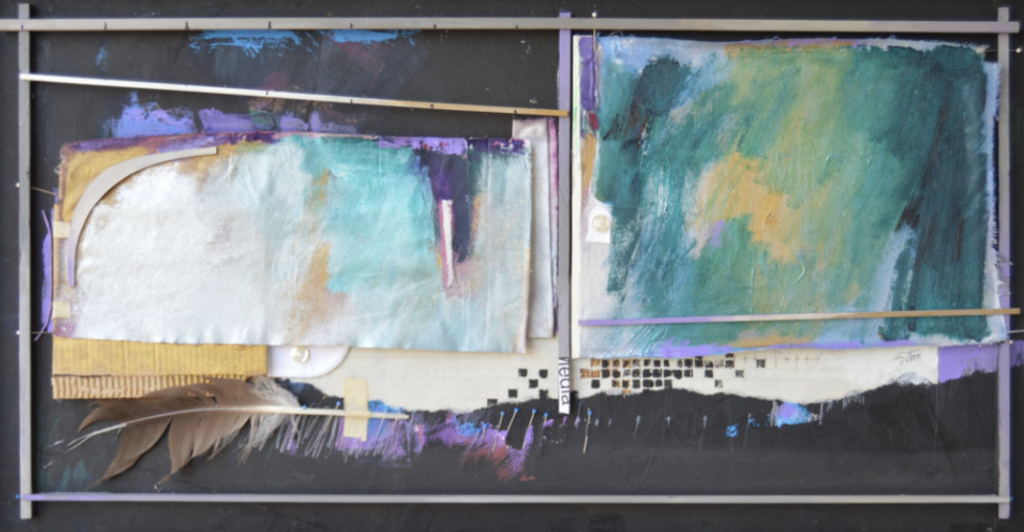 Exhibitions: He has been included in a broad spectrum of major juried exhibitions, twenty one solo exhibitions, nine two-person shows and over one hundred group shows from 1968 through 2008. He took a hiatus from exhibiting art between 2007 and 2016 due to health issues, but he has returned to a full-time focus on art.
Series: His contemporary art is organized in series that stretch across a broad spectrum of subject matter in a variety of mediums: painting, mixed media, drawing, monoprints and to a far lesser extent, mobiles and sculpture. "I have always been intellectually engaged in a variety of interests, have had a lifetime of travel abroad and I remain interested in most subjects. This had led me as an artist into many different directions (series). I've been creating art over five decades, so time is always a factor. These considerations drive diversity in subject matter, approach and execution."
Stockton has twenty-six different series that started in 1968.  These range from such diverse titles as "Myth or Legend" and "Architectonics," to the more cerebral content of "Innervisions" and "In Search Of".  Some series have been completed, where the subject has been fully exhausted and thus retired.  At the same time, others have been left open as the artist senses he has more to explore. John Stock has created new work in several series which mark his "Resurfacing" here at the Stravitz Sculpture and Fine Art.