Your Makeup Essentials
The Bishopsgate Department Store, where you can always 'Expect Extraordinary,' is a 6,000 sq foot luxury boutique that features brands and products local shoppers could once only find in major cities. We pride ourselves on customer service, exclusive prestige lines, and the ultimate retail therapy experience. We have grown 4 1/2 times and added more than 20 new product lines in the last 6 months, despite the growing popularity of online retail giants, such as Amazon.com. Customers love our location (no need to find parking in Town Center or fight crowds in the mall), hospitality (we always offer free refreshments and gift wrapping), unique gifts (we are the local favorite since the closing of Simply Selma's), diamond jewelry (we buy directly from mines to provide the highest quality at the lowest cost), couture clothing (our customers never leave short of stunning), and, of course, cosmetic products and application.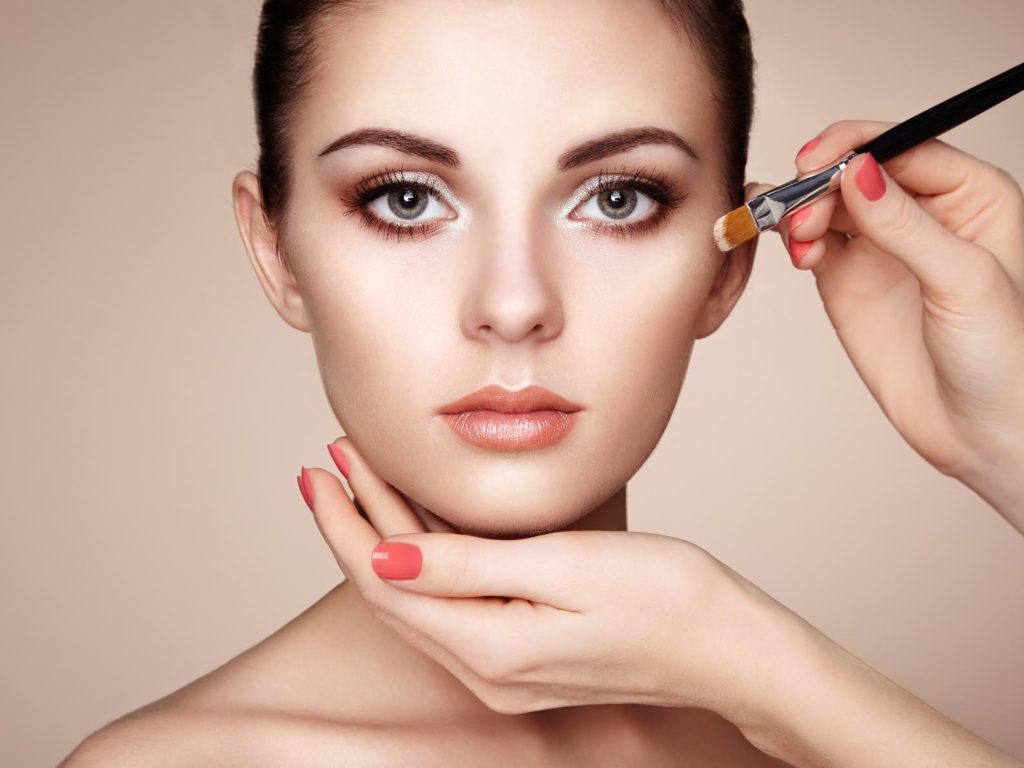 Our Cosmetic Lines
We really put a lot of thought and research into the cosmetics lines we carry at The Bishopsgate. I was originally looking at bringing in Tom Ford or Armani, but so many of our customers had been treated for or touched by cancer that I wanted our first cosmetic line to be free of carcinogens.
LUKA is the best of the vegan lines, 100% natural, and wears better than most commercial products on the market. Our customers responded so well to their lip gloss, that we picked up Butter London – another luscious line that cuts cancerous chemicals. Butter is best known for their super shiny and long wearing nail lacquer, but they also offer a full line of hyper-pigmented lip and face products. We can't keep the plumping lipsticks and eyeshadow clutches in stock!
By Terry has been my favorite line for years, and we are truly blessed to finally have it here in Hampton Roads! Terry's products are all treatment bases added with color, so they are unbelievably emollient and actually make skin younger with and without makeup. Terry's concealer and rose-based lip balm have a cult following – they are addictive.
Leonor Greyl is the finest line of hair care products available internationally. The company is owned by a French family and they use 100% natural ingredients to create impressively effective shampoos, masks, and sprays. They are best known for their orchid hair masque, shampoo for highlights, and products for thinning hair.
The perfumes and face creams by Erbario Toscano have been famous in Europe since the 90s. We scooped them up as soon as they started exporting to the US. It wasn't a mistake – our customers love the eye cream and antiaging 24 hour day cream. The company grows their own olives and has a world-famous perfumer on staff. The pepe nero (black pepper) shaving cream and aftershave are some of our best-selling products store wide.
The Bishopsgate Makeup Artists
Diana D'Angelo
Diana D'Angelo has worked as a freelance makeup artist for eight years, designing looks for fashion shoots and hundreds of weddings. She studied with Laura Mercier and Nars Cosmetics and works professionally at The Bishopsgate Department Store and New York Fashion Week. Diana has been published in People Style, Stylecaster, Auxiliary magazine, Crains NY Business, and The Guardian. Her celebrity clients include Brooke Shields, Ava DuVernay, Amy Landecker, St. Vincent, Neko Case, Mavis Staples, and Anna Kaiser. She specializes in day through evening makeup application, runway, and master's classes.
Kara Coe
Kara Coe, the owner of The Bishopsgate Department Store, developed her love for fashion while working for Chanel as a makeup artist in Dallas in 1998. She continued to work for Neiman Marcus and several area fashion directors, and provided freelance cosmetic application for galas and events over the next few decades. Kara believes that cosmetics should lend to the overall appearance, health, and confidence of the women who wear them. She specializes in "quick fix" full-face makeup, classic, and youthful looks for mature skin.
Great Tips from Bishopsgate's Experts
"I love Glazen Blush Gel in Flicker – it has the perfect amount of amber and gold, and can be used on the lips and eyes to bring out the most gorgeous tones" –Diana
Leonor Greyl Masque Quintessence (AKA hair crack) is must for every celebrity stylist. Use it 2 times per month for the most luxurious and healthy hair ever." -Kara
"Terrybly Densiliss Concealer covers even the darkest circles naturally and won't sink into wrinkles" -Diana
"By Terry Compact-Expert Dual Powder – the mimetic technology provides all over mat and glow perfection – and the beautiful compact is perfect for an evening bag!" -Kara
"Use a firm flat brush to press eyeshadow on to your eye liner to change the hue and wear of your look" – Kara
"Draw an upside down triangle with concealer past the orbital bone for maximum brightness and lift of your under-eye area" -Diana
"Invest in a high quality hyaluronic powder, take the extra 30 seconds and set your foundation with a fluffy brush – blending the harsh lines and adding deflecting light will give your skin a youthful glow and take years off your look!" -Kara
Scheduling an Appointment
Selecting Cosmetics – we always have a makeup artist available to point you to the best products for your skin and needs; help you select colors; and try a quick application.
Event, Evening, or Mini-Makeover Consultations – for a more complete look, please schedule a complimentary session with your favorite makeup artist. Sessions are perfect for customers of all ages, and can be used to learn a specific technique or just have a flawless finish for an evening on the town! Perfect for everyone from a novice to a pro.
Master's Classes – these 1 hour classes focus on a different product, look, or technique monthly. Come with a fresh face and learn step-by-step application process. Classes are limited to 8 students with a fee of $25 that is applied to any store purchase. Teenagers and groups are welcome.
Offsite Event Application – we are available to make you your most beautiful for your next wedding or event! Please contact us at 757.962.0204 to book a makeup artist for individual or group offsite makeup application.
The Bishopsgate Department Store
3259 Virginia Beach Blvd.
Virginia Beach, VA 23452
(757) 962-0204