Pull Up A Chair!
The ECPI University Rams Hearthstone Team Hosts Another Fireside Gathering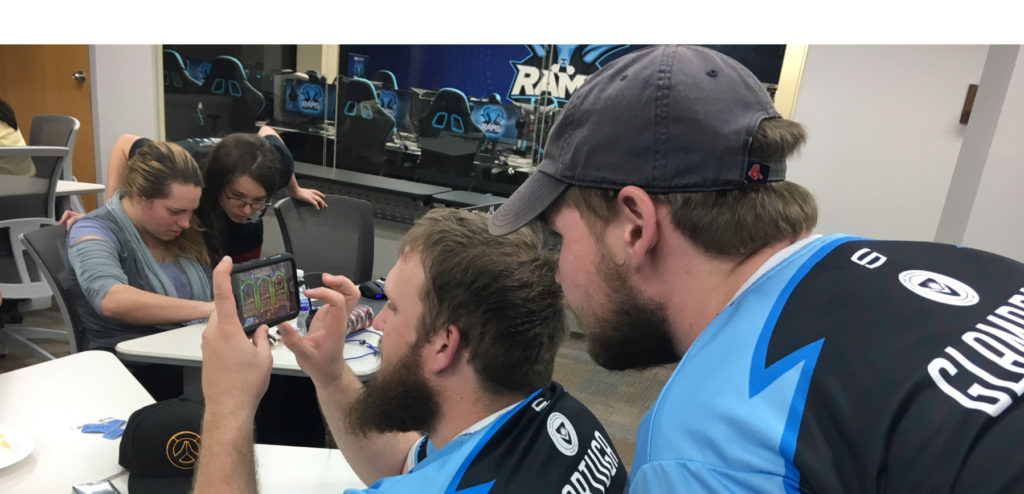 Fireside Gathering events are a tradition for those who play Hearthstone, a strategy card game based off the World of Warcraft lore. The event brings gamers of all ages and skill levels together to face each other in one-on-one matches, square off in Tavern Brawls, and enjoy each other's company.
ECPI University's Rams Hearthstone team's Firesides have also featured Hearthstone-themed food created by Culinary Institute of Virginia students and exciting raffle prizes, such as Hearthstone-themed accessories and books. But the best part of the events is meeting new players and getting a chance to connect with others who love debating the best meta deck and finding that perfect moment to play Leeroy Jenkins. It's also a place for beginners to practice and get advice from more advanced players. Although the players battle each other in game, the atmosphere is always friendly and welcoming.
Stephen, a long-time Hearthstone player, who is no stranger to climbing the ladder, attended his first Fireside with the Rams on March 29. "It was really cool to be around people who love Hearthstone as much as I do," he shared. Later adding, "The culinary students outdid themselves on the food!"
Mat, a Hearthstone beginner who attended both of the Rams' Fireside Gatherings so far, agreed, "The Rams Hearthstone fireside was a good time. I met new people who share a love of games and there was good food and friendly competition. I had a blast!"
The Hearthstone Team's next Fireside will be on May 24, 2019 from 6-8:30PM in Room 360 at the ECPI University Virginia Beach campus. 5555 Greenwich Road, Virginia Beach, VA 23462. Event is free and open to the public. For more information, email: rams@ecpi.edu .
By Star LaBranche
Official Blizzard Event Page: https://firesidegatherings.com/en-us/7993915