Congress finally did something right! Congress finally did something we can appreciate and enjoy! Granted it happened back on May 4th, 1964 when they declared bourbon a distinct product of the United States. Thank goodness for this, otherwise we wouldn't have such an illustrious local gem as Tarnished Truth Distilling Company.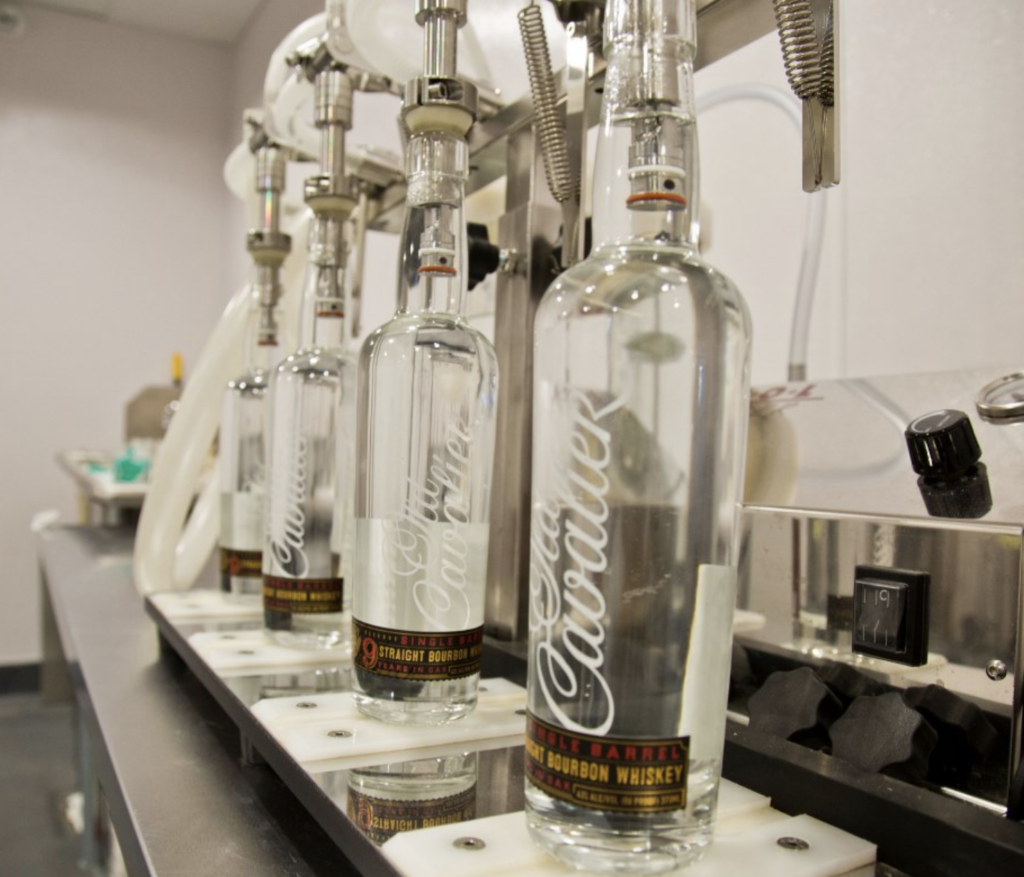 Enjoyed locally, awarded nationally, Tarnished Truth produces many different types of spirits, but what they are most proud of is their bourbon. Tarnished Truth, founded just a short time ago in 2017, has certainly made its mark in this area when it reclaimed the Hunt Room downstairs in the historic Cavalier Hotel. Most of us wonder where the "Tarnished Truth" moniker comes from. The distillery's name stems from the legend that has been spread around the Cavalier for years that President Nixon, on one of his visits, was actually found burning his infamous tapes in the fireplace downstairs in The Hunt Room. These redacted words are part of the "tarnished truth" of what really happened during that time in history. Hampton Roads Weekly was granted the privilege of taking a tour of the distillery at Tarnished Truth. We were guided by the brilliant Rebecca Borgess, the distillery ambassador, and never went a moment without learning something new about the process of distilling bourbon. She represents the distillery in such an incredible way that she was awarded as one the of the best tour guides in 2019 during the National Travel and Tourism Week.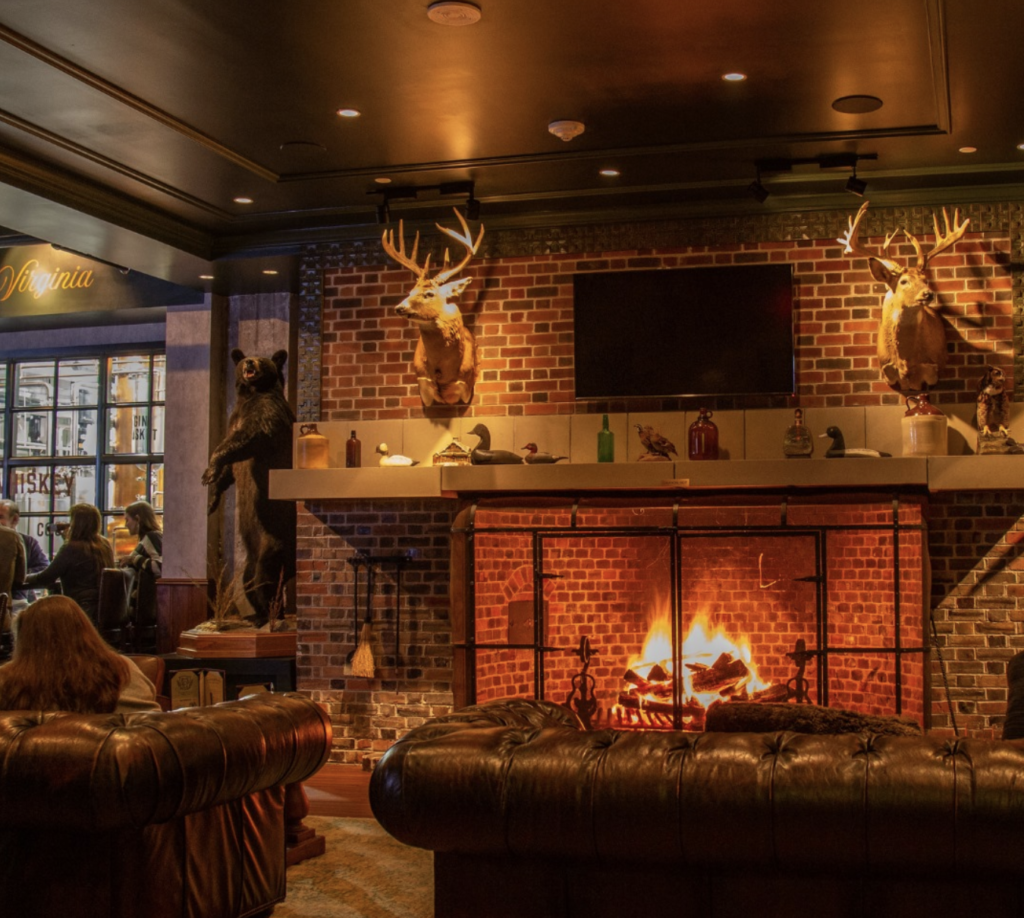 Tarnished Truth: Our Story (in their own words)
In the great American south, whiskey is in our blood. It's an inevitable infusion. We began making it hundreds of years ago, and its production has never stopped. (Although many have tried.) But the whiskey always was, and shall be. In Virginia Beach in the 20's, roaring as they were, limousines took the swells to places of drink and adventure, and many a man lost worldly goods and societal reputation under the intoxicating influences of a night on the town. The enjoyment was unabashed. But the party included everyone – judges, mob bosses, legends, dock workers, Presidents, even white-gloved ladies, all knocking back their whiskey with varying degrees of gentility. At the Cavalier, of course, the whiskey helped cushion the patrons to the activities that happened behind closed doors, many of which are now of lore. But we shall continue distilling regardless. With skill and dedication and heart. Because the truth may be tarnished, but it's still truth.
The founders of the Tarnished Truth Distilling Company are Andrew Yancey and Josh Canada. Both Andrew and Josh were born, raised, and still reside in Virginia Beach. Andrew has had an accomplished career in both the private sector doing planning and project management in the real estate development industry and most recently business development management for the City of Norfolk's Economic Development Authority. Josh has been, and continues to be, a serial entrepreneur with a diverse history in gold investment, craft brewing, and real estate investment. Mr. Yancey first came up with the idea of starting a craft distillery in 2013 and spent a year researching and putting together a plan to start a small-scale distillery in Virginia Beach. He brought the idea to Josh who, at the time had a successful brewery in the area, and he was immediately onboard. One evening while discussing possible locations for the distillery over drinks at a small cocktail bar, Andrew & Josh looked across the street at the majestic Cavalier Hotel that was steeped in prohibition era history full of moonshine, speakeasies and the like and they knew that was the place they needed to be. They pitched the idea to Bruce Thompson and he could think of nothing that fit better than a distillery in the hotel. Andrew & Josh have worked tirelessly over the past 5 years to make Tarnished Truth Distilling Company
come to life.
Tarnished Truth also creates many delicious concoctions including one of HRW's favorites their: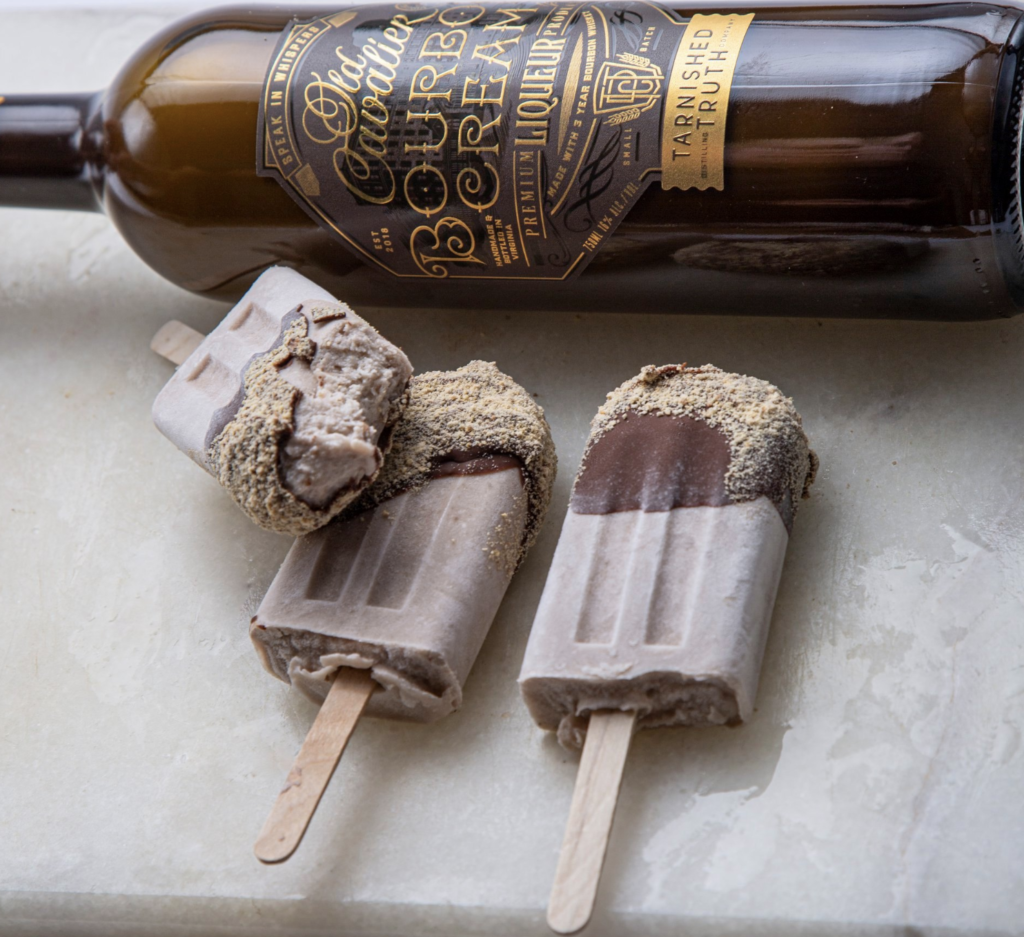 Bourbon Cream Boozy Popsicles
Ingredients:
2 bananas
1/2 cup Tarnished Truth Bourbon Cream
1 cup coconut cream
1 tsp vanilla extract
Chocolate Sauce Ingredients:
1/2 cup chocolate chips
1 tbsp coconut oil
Directions:
Add all ingredients to a blender and blend until mixed well.
Pour into popsicle molds and freeze overnight.
Melt 1 cup chocolate chips with 1/2 tbsp coconut oil in a double boiler. Dip or drizzle onto your popsicles, place on a sheet pan with parchment paper and freeze for 1 more hour.
Do yourself a favor and join Hampton Roads Weekly in taking advantage of the delicious Hunt Room Restaurant and Tarnished Truth Distillery nestled in the warmth of the Cavalier Hotel on the hill.