By Chelsea Straw
Ask anyone with curly hair and they'll tell you of their hair journey that will more often than not include tales of bad salon experiences and moments they've walked the line of deciding to shave it all off. You'll also learn about the shocking amounts of money they've spent on products that ended up not working for them at all. This is why when Michelle Williams started Versus Salon 18 years ago, she committed to learning all that she could about curly and textured hair so that she could offer support to a curly community desperately in need.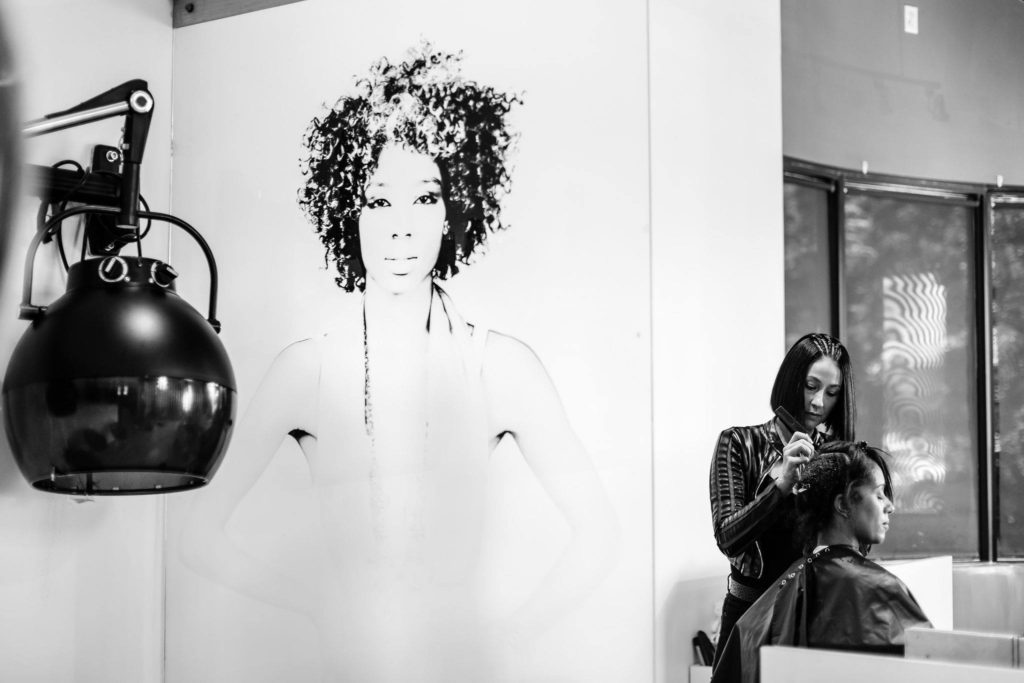 Michelle began by becoming certified through the now popular DevaCurl brand, learning the special techniques required to properly cut curly hair, and brought the first DevaCurl inspired salon to Virginia Beach.  Ever since she's been on a search for the best product lines and stylist-training possible to suit curls of all types and textures.  When she opened Versus' upgraded location just outside of Town Center seven years ago, she began sharing what she had learned with her team to ensure each of her stylists was trained to serve a diverse range of clients.  
While Versus Salon offers a range of services like braids, extensions, and unique color, the stylists' passion is being an extensively-trained, expert resource for members of their community who find themselves frustrated with the trials-and-errors of knowing how to care for their curly hair. Once a year, they hold a "Curls Night Out" event where they celebrate curly clients, offer expert advice, and answer client questions about managing their curly textures.
In 2020, the Versus Salon team will be expanding their efforts by offering special classes based on the needs of the clients who have entrusted them with their curls. Topics will include "Mommy & Me" styling classes for parents who could use help dealing with their little one's textured tresses.
You can keep up with the special events that Versus Salon is holding by following them on social media @VersusSalon and viewing their website @www.versussalon.com

You will find their blog is updated weekly with tips and tricks, special sales, and information to help clients of all types and textures.
You can find Versus Salon at: 116 S Independence Blvd, Virginia Beach VA 23462
(757) 200-8890