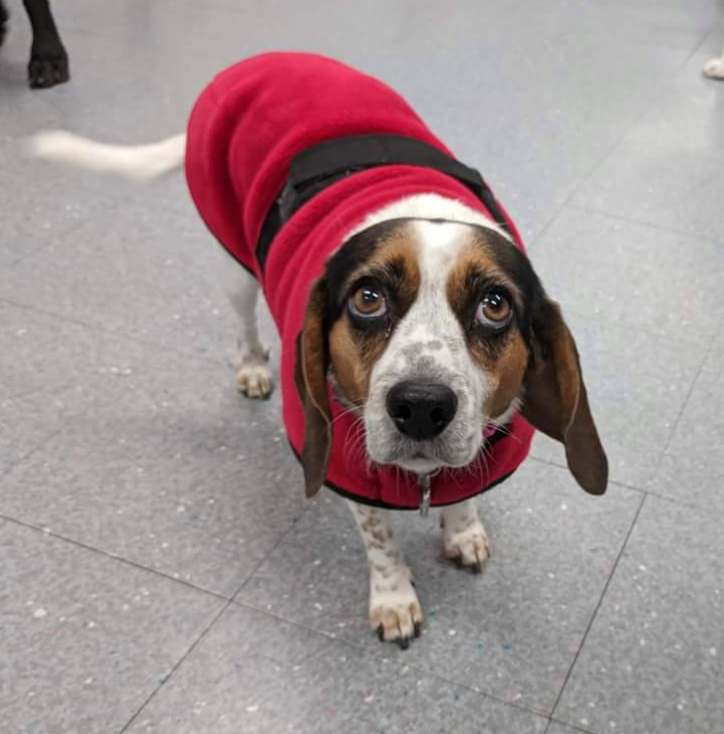 Hi friends! It's me, Keppie Meyer!
Thanks to my good friend Sadie, a fellow rescue pup, I have been inspired to help other dogs just like us find their happy homes. There are many animals around Hampton Roads that could benefit from a happy home. Sadie and I encourage you to visit one of the local animal shelters in our area, as there are many wonderful furry friends anxiously awaiting their "furever home".
Dr. Keppie Meyer, Life Coach
This month, we are featuring a pet from the Norfolk Animal Care and Adoption Center (NACC). This shelter, located at 5586 Sabre Road in Norfolk has so many great pets and a very knowledgeable staff, waiting to help you find your new best friend. Gaining a new best friend in your home is a simple and affordable process thanks to the great care that NACC provides. For a $75 adoption fee, pets are sent to their new "furever homes" neutered, vaccinated for rabies and toting a bag of food to get your pet started to adjust to their home.
NACC's shelter is open-admission, providing a safe haven for animals from the City of Norfolk. They focus their rescue efforts solely on our local animals in need. Animals are never turned away, regardless of species, age, health, or temperament.
The Norfolk Animal Care and Adoption Center cares for 400 – 600 animals each month, and over 5,000 animals each year. This month we are featuring Oscar! Here is a little about him:
Hi there, I'm Oscar! Oscar is out of Sesame Street and into the Norfolk Animal Care Center and ready to crawl into a home of his very own. Originally found as a grouchy stray who was in pain with eye infections, skin infections, and rotting teeth; this gentlemen is on the up & up! A dental exam, antibiotics for skin, ears, and eyes, and a few medicated baths later, Oscar is ready to roll. Oscar says children in the home are fine, but a quiet retirement home would be ideal. If looking to bring a spunky senior into your life then look no further than this sweet man. Oscar is aged to perfection and ready to live out his days in the comfort that he deserves! In fact, my foster family has been working on my obedience and leash manners.
Every day I get a little closer to my goal of being a confident dog with self-control, would you like to help me with my journey? I'm extremely goofy and full of energy so if you have a big yard and a good throwing arm let's get to know each other! I need a home with children over the age of 15 years, because I insist that hands stay out of the way of my food and toys. I have met a few dogs while I've been here so if you have one at home lets hang out before going home together. I am crate trained but I am very vocal so apartments would not be a good fit for me. But, I promise, with the right match and a little love, I will try to be the best companion pup I can possibly be! Check me out at www.norfolk.gov/nacc or call the shelter to arrange a visit at
757-441-5505.
The information contained in this article is for informational purposes only. Hampton Roads Weekly makes no representations or warranties of any kind, express or implied, about the accuracy of information, availability, suitability or safety of any pet suggested for adoption. Any reliance you place on information garnered from HRW is strictly at your own risk.