By Connie & Bruce Meyer
I am not sure which was brighter, Versace the lab's shiny black coat or his loving personality. When Versace passed away too soon last year, puppy parents Ed & Kealy Ore knew they would do something special to honor his name. And special it is! This dynamic couple who brought us the wonderful Great Neck Doggie Day Care has now created a specialty spa for your favorite pooch.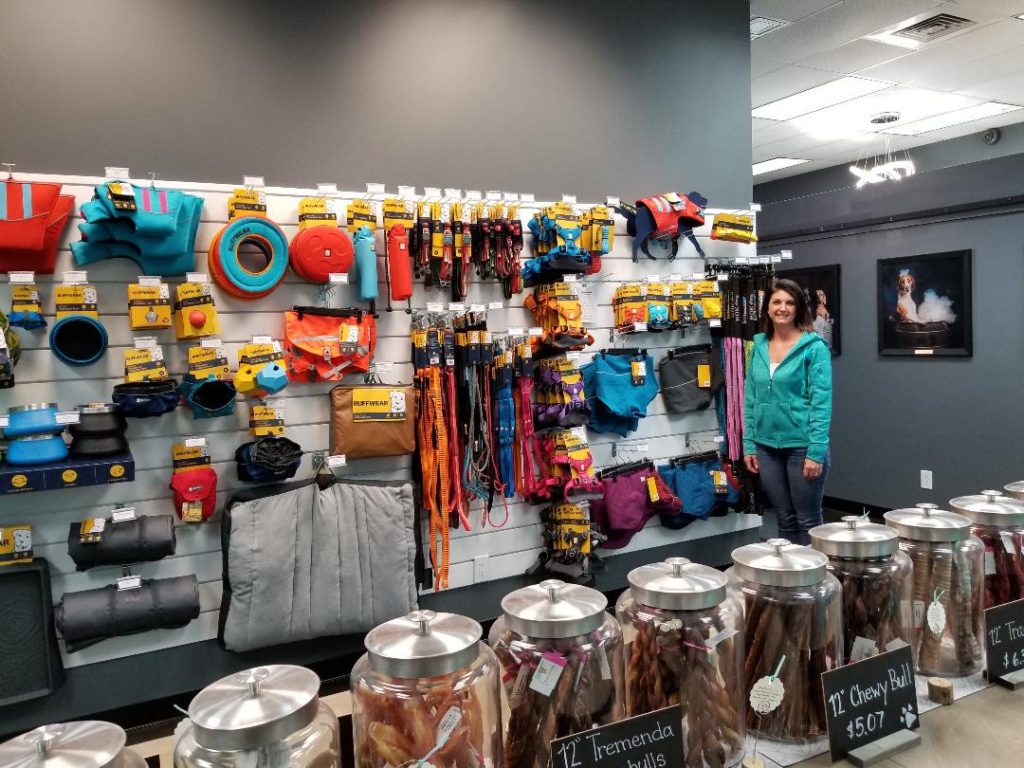 There are individual luxury suites where you can bathe your dog yourself. All of the supplies are tucked into their custom-made cabinets for your use. For those of you who do not want to take a bath with your pup, Salon Versace will have one of their expert groomers do it for you. They can even do a full Spa Treatment including oils and specialty soaps.
Specialty Spa treatments can include dremel of nails, ear plucking, blow drying of hair, dematting services, nail polishing, Nagayu Skin Therapy Bath and of course anal gland expressions and more. They even have specialty spa packages. Versace has a Birthday Package which includes a spa bath, frozen yogurt doggie dip and a happy birthday cookie or cupcake.
A boutique of carefully edited treasures are artfully displayed with everything you can think of from life preservers, to leashes, harnesses, toys, specialty treats, healing balms for your pet's paws and much more. They even have a line of CBD oils and lotions especially for your pet. It istruly a one-stop-shop for you to pamper your pooch!
You can find Salon
Versace at 2865
Lynnhaven Drive, Suite 2 A,
Virginia Beach, VA 23451
in the shopping center located off Great Neck Road across from Marina Shores
Phone is 757-695-3204