Blink Fitness is new to Hampton Roads and is entering with a punch! This exciting gym has so much to offer. Blink Fitness has centered its ideology on not only how a gym can make you look, but also on how it can make you feel.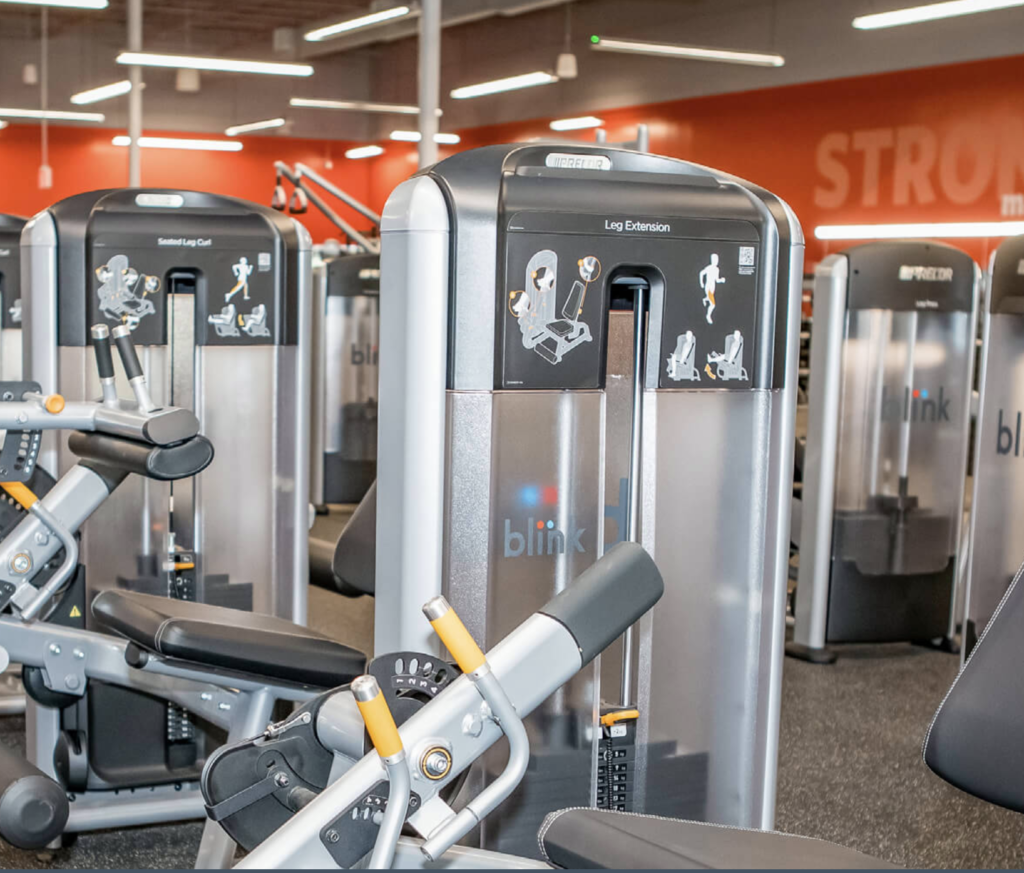 The second a client walks into a Blink location they are immediately greeted with friendly and knowledgeable staff. Blink is a motivating place, since they take pride in challenging the fitness industry norms and celebrating every unique body. Healthy comes in all shapes and sizes and working out in this community will help anyone feel confident and strong in the body they are in!
Each location you enter is both bright and welcoming. One of the first things we noticed when walking into their Virginia Beach location was how impeccably clean the space was. Every Blink gym offers a sparkling clean and spacious design with many mood-lifting colors. This atmosphere is scientifically proven to boost your workout and elevate moods throughout the duration of your workout.
There are an abundance of perks offered to members who join their fitness community. With a large cardio and strength area, members have the ability to workout on whatever machine they see fit. They can even catch their favorite movie, television show or stream right from their Netflix or Hulu accounts on any cardio machine. This certainly makes the dreaded cardio sessions go by so fast you won't even know you're working out!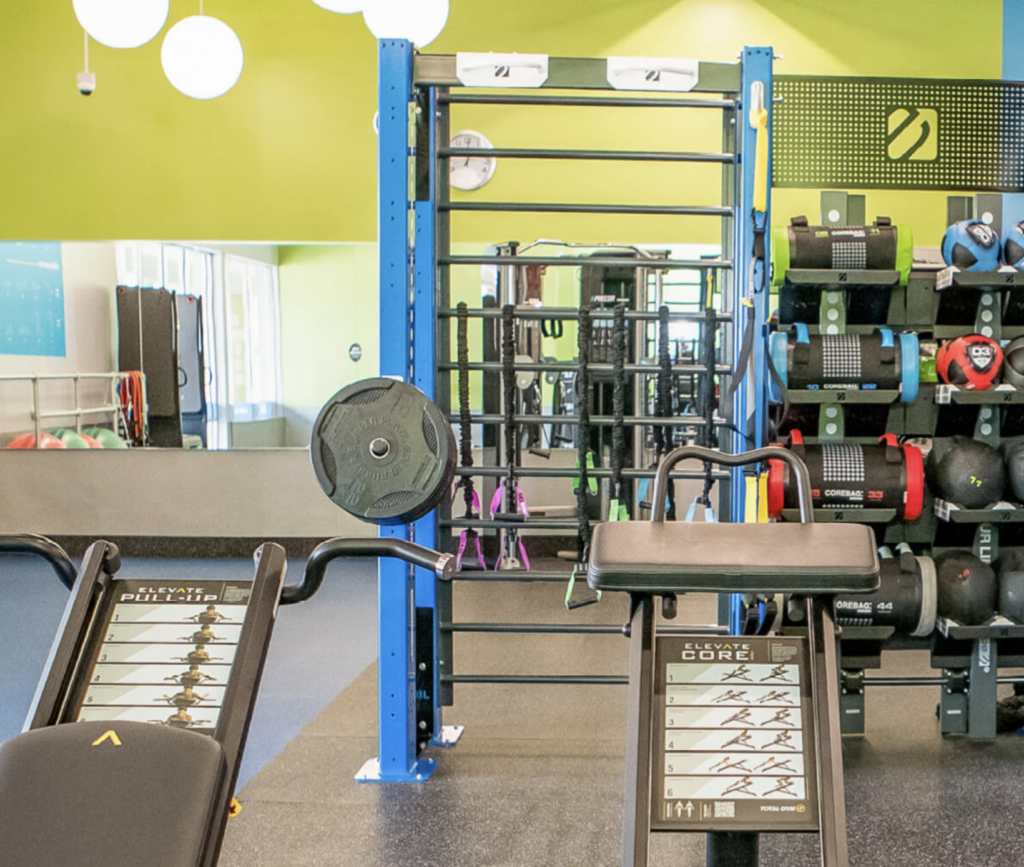 Also included is a free weights section with an abundance of weights to choose from. They also have machines available for working any body part you could think of! If those machines intimidate you, don't worry! Blink offers personal training to help get you started. All new members receive one free personal training session to help you jump start those New Years resolutions!
Another fabulous feature of becoming a member at Blink is their App! Once a member downloads the app, the information and plans are customized just for them to meet their goals. Answering just a few simple questions will help with meeting your specific goals and creating plans and workouts that are designed specifically for you. Blink's team curates a mix of audio and video coaching, healthy recipes, and guided meditations from trusted content sources.
Just when we believed that we had seen all of the wonderful features that Blink Fitness has to offer its clients we learned about one more, their InBody Body Composition Analysis. In just forty-five seconds this dynamic machine is able to analyze muscle, fat and body water composition of your body to help you understand weight, set goals, measure your strength, lower your risk of injury and track your progress should you continue to use the analysis system. Blink offers a one-time scan to each new member who signs up to point them in the right direction and help get them started on their fitness journey, something that is not found almost anywhere in Hampton Roads.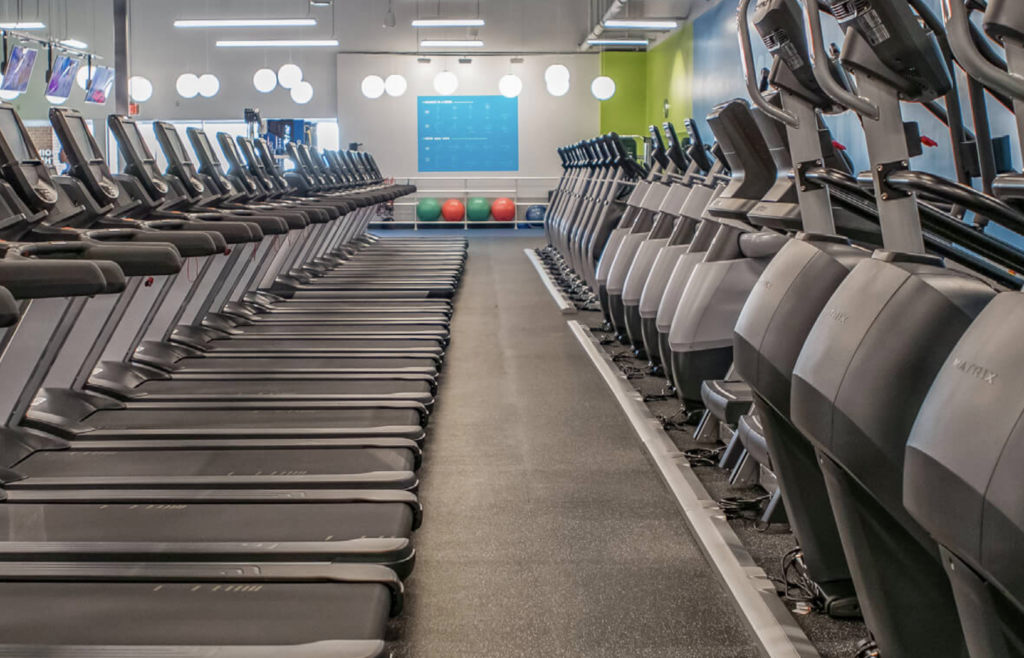 Blink Fitness' "Every Body Happy" campaign is all about inclusivity. This is a refreshing reminder that working out is for everyone, no matter what level you are. It is also a very affordable gym, where the excuse of an expensive membership won't stand in your way. After all, it is important that no one should feel intimidated when walking into the gym. The New Year is all about fresh beginnings, so why not get started on your health journey at Blink Fitness?