Judeo Christian Outreach Center's Community Dinner Helps Debi from Returning to Homelessness
Debi celebrates her 63rd birthday this November. It is a bittersweet milestone because her sister passed away at the age of 62, and her mother at 63. Her dream is to move to Colorado and "live as long as I can live." For now, she is grateful to be living in an apartment with her longtime boyfriend Kevin.
Two years have passed since Debi's 11-year journey with homelessness ended. She is determined not to return. Raised in Pittsburg, PA, Debi quit high school after she did not do well in special education classes. She has had a series of jobs over the years as a server, assistant manager and manager in restaurants. Debi hitchhiked to Virginia Beach over nine years ago to join Kevin and their young daughter. Not being able to afford the high cost of living, the couple lived in their van near King's Grant Presbyterian Church.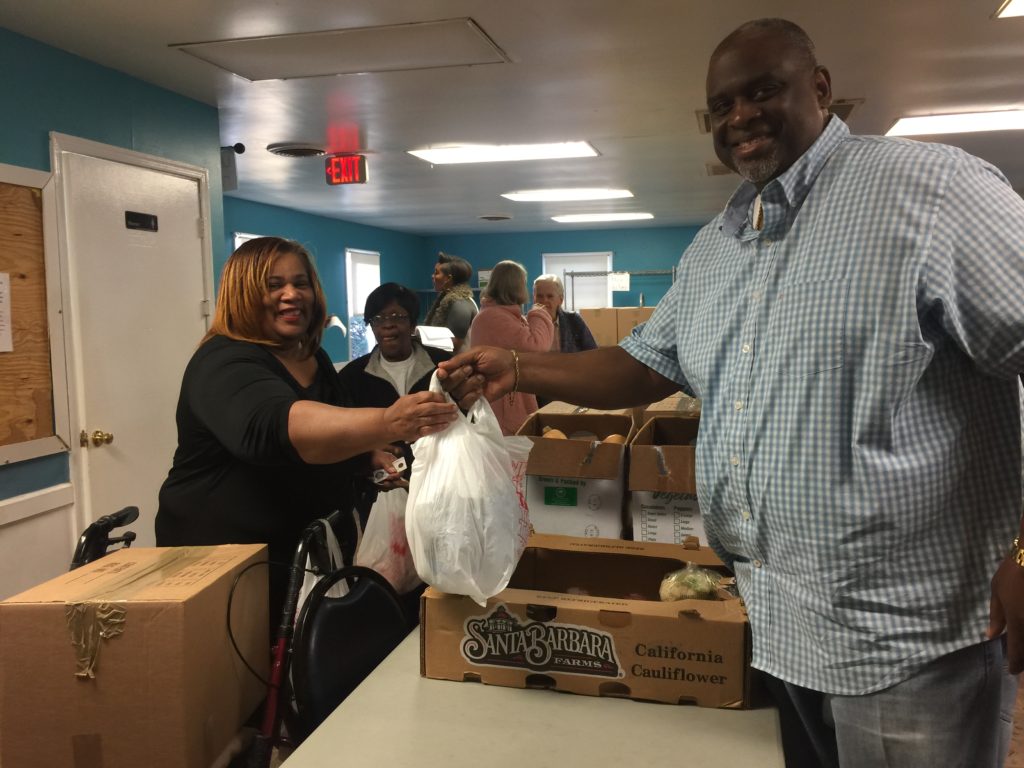 Towards the end of their homeless season, Debi and Kevin came to our Winter Shelter for two seasons and stayed in the Emergency Shelter before finding permanent housing. During this time Debi's health began deteriorating. She successfully came through brain tumor surgery but is near an inhaler at all times due to COPD. Both she and Kevin are on disability making it even more difficult to pay the bills.
Determined to succeed, Debi comes to Community Dinner a couple of times each week so they can pay rent and other expenses. She enters the dining hall with a smile on her lips and hope in her eyes. "It's an awesome thing that JCOC's partners are helping," she recently said. "You clothed me, fed me, and put me up in Winter Shelter." JCOC's Feeding Programs provided more than 180,000 meals to hungry individuals and families during FY19! Over 100,000 of those meals were distributed through our Food Pantry. Over 100 volunteer groups prepared and served more than 44,000 meals to our guests during Community Dinner. Anyone who is hungry is welcome to come to the Community Dinner.

Todd Walker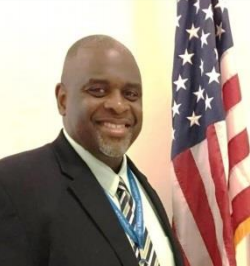 Executive Director, JCOC
A true believer in the Housing First philosophy, Walker's goal for the Judeo-Christian Outreach Center (JCOC) is clear — eliminate homelessness in Virginia Beach; tackle recidivism; and ensure homelessness is rare, brief, and non-recurring.
Walker began leading JCOC as Executive Director in 2012. He soon started implementing
evidence based practices to attain this goal by making the shelter and transitional housing
programs more housing and employment focused. JCOC's Rapid Re-Housing Programs
incorporate Housing First strategies. Program tools equip clients to become productive
citizens in the community long term. Over the last 5 years the percentage of JCOC's clients
exiting to permanent housing has increased each year. FY18 saw an amazing 60% of clients
successfully exit to permanent housing.
Originally from Springfield, Ohio, Walker earned All-Ohio honors in football and basketball before accepting a football scholarship to Indiana University. There he was a 4 year letter winner and played in 4 post season college bowl games (Peach Bowl 1987, Liberty Bowl Champions 1988, Peach Bowl 1990, and Cooper Bowl Champions 1991). Walker graduated with a Bachelor's degree in Criminal Justice. After college, he signed a free agent contract with the Denver Broncos Football Organization. After a brief stint in Denver, he committed himself to working in the Human Services field.
Walker earned a Master of Public Administration degree from Troy University as a member of the Pi Alpha Alpha National Honor Society in 2011 and Certification in Executive Leadership from Cornell University in 2017.
Having served in leadership positions for the past 24 years, Walker's experiences include
working in the areas of substance abuse, mental health, juvenile justice, adult corrections, and homelessness. He has received certifications and training in the areas of Housing First, Trauma Informed Care, Motivational Interviewing (MI), Non-Profit Management, Nonviolent Crisis Intervention, and Aggression Replacement Training.
A gifted motivational speaker and expert in the Human Services field, Walker was awarded
the Daniel M. Stone Humanitarian of the Year Award from the Virginia Beach Human Rights
Commission in 2018. Walker also received the Alumni of Distinction Award from the
Springfield City School District in 2018. In 2012 and 2015, he received Proclamations from
the City of Virginia Beach, and Mayor Will Sessoms honored the significant contributions
JCOC has made in the community.
From 2014-2019, Walker served as board member and Vice-Chair of the BEACH (Bringing an End to All City Homelessness) Governing Board for the Virginia Beach Continuum of Care and was recently appointed by City Council to the Virginia Beach Community Services Board.