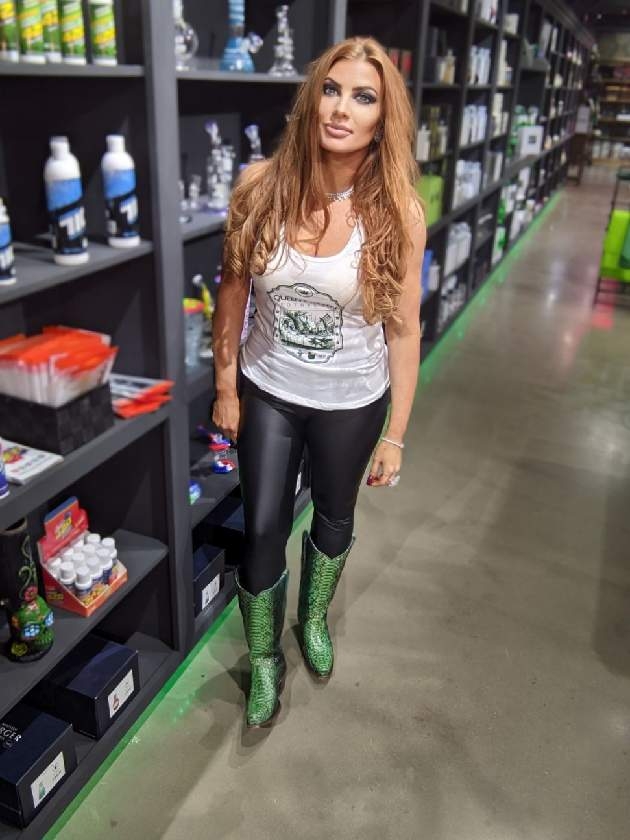 I walk through the doors of my once-favorite boutique in Virginia Beach and am met with an exciting shock of sensory-overload. Dr. Kara Coe, a national philanthropist and entrepreneur, has transformed the 6,000 square foot space into an epic luxury retail smoking experience. About one third of the building is an Alice in Wonderland themed smoke shop, complete with shelves of artisan smoking accessories and a granite custom craft e-nic juice bar. The remainder of the building is a plush members-only smoking lounge filled with smiling customers.

Just to get to Coe's office with an appointment, I am vetted two times by security guards who were once Navy SEALS. When I reach her office, I am met with her warm smile and the heady scent of midnight flowers coming from the candles lit inside. She ushers me in and offers me a lavender-vodka martini (oddly enough not a smoke), perching herself on a fur and leather chair in front of her large walnut writing desk covered in what must be samples from new CBD or THC product lines.

"Thank you so much for taking the time to meet with me," says Coe with humility, "we have been so busy with the changing cannabis legislation." Coe has been at the forefront of lobbying for changes and is obviously taking advantage of opportunity afforded by the change. In addition to launching Queen's Green Apothecary and Cannabar, she is developing a line of CBD-fueled tattoo products, importing hemp for high-end equine bedding, and releasing a line of ready-to-drink cocktails by Southern Luxe Spirits expected to reach $3.5 million in sales next year.
Dr. Coe has rightfully been crowned the "Queen of Green" by cannabis industry greats and a "Sapiosexual Kardashian" by her social media following of several hundred thousand – and she is dressed for both parts. "People often approach me and draw a parallel between our current movement and prohibition, when in reality it is the exact opposite!" explained Coe. Prohibition was introduced in the 20s due to an epidemic of alcohol-related illness and death, which left factories under-staffed and families without a provider. The current push to legalize marijuana use is based on an interest in the efficacious treatment of a host of disorders including cancer, autism, anxiety, depression, and fibromyalgia.

Coe, a Harvard-trained forensic psychologist, seems torn when she speaks about recreational use. "My very good friend Kigue once told me that a rabbit cant sell carrots, so I myself dont smoke, but I worry about the weakest segments of our society and believe we have an innate moral obligation to protect them." She insightfully continues to explain that marijuana is often considered a "gateway" drug, when in actuality the gate is opened by depression, anxiety, and failure to thrive personally or professionally. "I am also hoping that users will opt for gummies so we dont see a huge bloom in smoking-related disorders like cancer and COPD – maybe we can start that campaign together!"

Certainly, every HRW reader is wondering how to get in the game. "Oddly enough," says Coe, "the money is no longer in growing because the market has already been flooded, it is in retail, full-chain provision, and hemp-related industries." In the first month of operation Queen's Green and Cannabar have already been established as the best options in Hampton Roads. "Bob Marley was an amazing man. I love his music and respect his religious movement – but I prefer velvet and scotch to tie dye and pachouli."

Coe, notoriously private about her personal life due to political and non-profit positions, effortlessly changed the subject as any skilled interrogator would. She says currently her "special someones" are her businesses but has been romantically linked to banker Hil Solomon and grower Enrigue "Kigue" Rodriquez.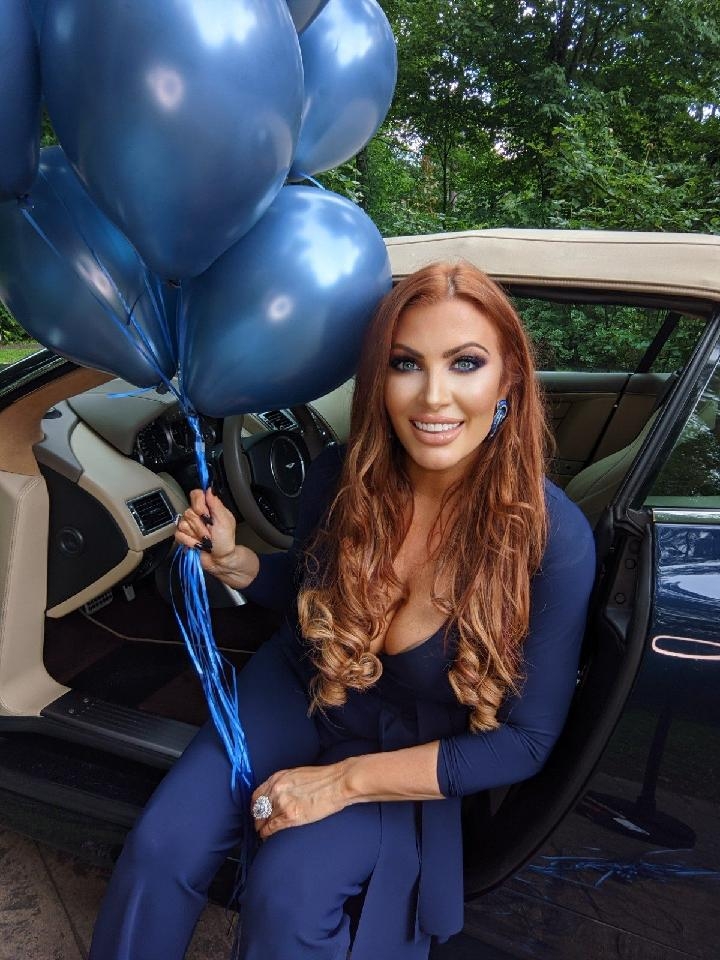 reported by Meghan Mills